MMDT1144 Multimedia and the Web
Setup to student web space
---


Name your site whatever you like. Make the name representative of what it is.


For this class we are not using a advanced server technology.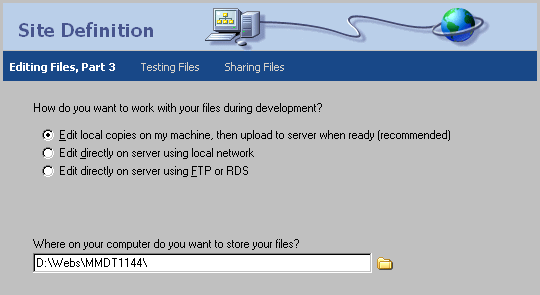 Choose a directory on your hard drive to store all your web files.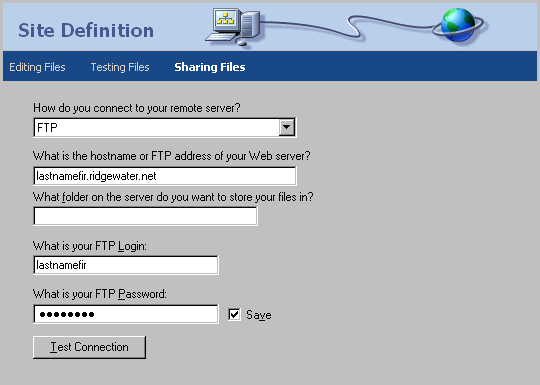 The host name of your server is your last name followed by the first three characters
of your first name appended with ridgewater.net.
Note: There is now a change from the above screen shot. The folder name
should be "html/"
Your FTP login username is also the same.
Your password is your student ID number.


Since you are the only one using your server space, check in and check out is
not needed.
---